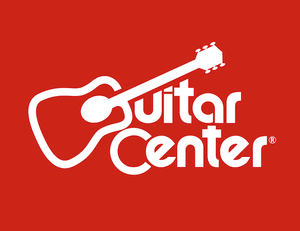 We are excited to announce that Guitar Center in Crestwood is an official sponsor of the 2018 STL Women of Rock Showcase! The Crestwood Guitar Center, located on Watson Rd, is truly a one stop shop for all your musical needs.They can set you up with a new instrument, repair the one you already have, and help you find new or used gear. Guitar center also has a wide variety of books for beginners, music accessories, dj equipment, and so much more. 
Most recently, Guitar Center has started a lessons program in their store, where students can come to study their instrument of choice with highly educated, professional musicians. Whether you are wanting to pick up an instrument for the first time, or refine your music theory skills Guitar Center's teaching staff can create a lesson plan to fit your needs. 
Lessons are fulfilled at Guitar Center in their new practice rooms, each one outfitted with the amps, drums, keyboards, and gear you will need for your lesson. The rooms are well insulated so you can feel free to get as loud as you want and rock out. When these practice rooms aren't being used for lessons, the are also available to be rented out as practice space for individuals or group rehearsals. 
As a long time patron of Guitar Center, I am beyond thrilled to have them supporting the first annual STL Women of Rock Showcase! Personally my favorite thing to do is get lost in the keyboard room, experimenting with the various synths and midi boards they have available, as well as the beautiful digital pianos. As a vocalist I am also a big fan of the many vocal accessories they have, my personal favorites being their Vocal Eze spray, and the very handy mic stand cup holder attachment. 
Guitar Center is such a wonderful company and we could not be more thrilled to be working with them. Because of their support we are able to give back to our community and turn the idea of STL Women of Rock into a reality. We thank you!