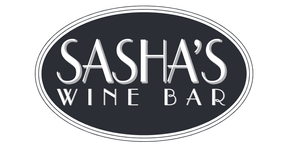 We are so happy that Sasha's Wine Bar in Clayton has joined the STL Women of Rock family as a sponsor! Sasha's Wine Bar, located at 706 DeMun in Clayton MO, is the most inviting neighborhood bar you can imagine. Whether you are looking for lunch, dinner, a glass of wine, beer, or skillfully made cocktail, Sasha's has you covered. Their amazingly knowledgeable and friendly bar staff will make you feel at home while helping a wine enthusiast find the perfect bottle to match their meal, or serving a round of cold beers to those just looking to kick back and relax.   
If you are a music lover, be sure to swing by Sasha's on Wednesday and Thursday nights! Every Wednesday is jazz night featuring Jim Manley, and on Thursdays Pierce Crask brings his signature brand of rock and Americana to the bar. Be sure to follow Sasha's on their Facebook page as well, as they have pop up performances throughout the year featuring bands like The Pernikoff Brothers and Crystal Lady. 
I am a huge fan and long time patron of Sasha's Wine Bar. It has become a ritual of mine to pop in for a drink to wind down after a late gig, and I can't think of a place I'd rather be on Wednesday nights, than hanging out with the jazz crowd at Sasha's.  Sasha's is the kind of bar where you are never alone, because you won't walk in without seeing a familiar face or making a new friend. I personally have made some lifelong friends just from being a regular at Sasha's, and I'm always excited to grab bite or drink at my favorite haunt. 
With all of that being said, I am absolutely thrilled to have Sasha's supporting the STL Women of Rock Showcase. This event stands for so many things that I am passionate about, and I couldn't be more happy to have local businesses that I love and believe in helping to give back to our community. We could not do it without you!