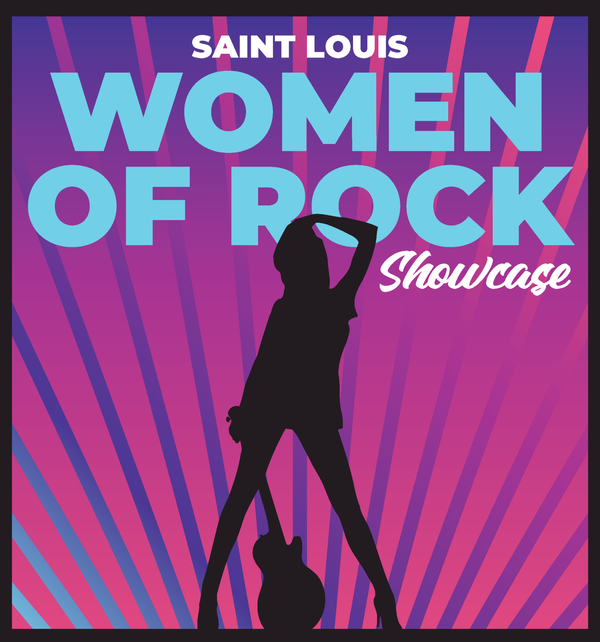 Crystal Lady presents the 2nd Annual STL Women of Rock Showcase, a rocking show for a great cause!
2019's featured bands: Crystal Lady, Tiger Rider, Mammoth Piano, and Ahna Schoenhoff. 
St. Louis has an incredible LIVE music scene, with music to fit everyone's taste. Rock, pop, jazz, blues, you name it ... we've got it! One thing STL is lucky to have is some awesome bands with ROCKING lead ladies! The mission of the STL Women of Rock Showcase is to feature some of the talented women of the St. Louis rock scene, while giving back to the community that allowed them to flourish. In the spirit of giving back to our city, the proceeds of the STL Women of Rock Showcase will be donated to the St. Louis area Foodbank, to help feed hungry families this holiday season!
This year's show  at Gaslight on The Hill raised the funds to provide nearly 2500 meals to members of our community for the holiday season. We hope you can join us next year for this incredible night of music, girl power, good times, and giving back! All proceeds from this concert are donated to the St. Louis Area Foodbank. The St. Louis Area Foodbank was established in 1975 to supply and distribute food to the 1 in 8 hungry people living in the St. Louis region. For every $1 donated, St. Louis Area Foodbank is able to provide 4 meals to the hungry.  
Thank you for your support! Stay tuned for information about STL Women of Rock 2020. 
Donate to STL Women of Rock Showcase
All proceeds will be donated to the St. Louis Area Foodbank